Fraternal for Pastors & Christian workers – The Fallible Prophets of New Calvinism
Our guest speaker is Pastor Michael J Beasley, Minister of Peace Baptist Church, Germanton, North Carolina, whose keynote address will be Flawed Foundations of 'Continuism' of Gifts. Pastor Beasley is author of The Fallible Prophets of New Calvinism and other titles.

In recent decades a tremendous blow has been struck at the doctrine of cessationism – the ending of the sign-gifts – by the widespread adoption of Professor Wayne Grudem's notion about the 'fallible' nature of New Testament prophecy. This, for many, has sanctioned charismatic prophecy and other 'gifts'. But Prof Grudem's ideas are deeply flawed, along with their underlying textual foundation.
Michael Beasley has powerfully demonstrated their mistake-ridden basis, and will present his findings in addresses that will be welcomed by all who are concerned to test the integrity of cessationism. This pivotal principle is clear in the great Confessions, and so vital for our defence against the superficiality and confusion invading all evangelical life.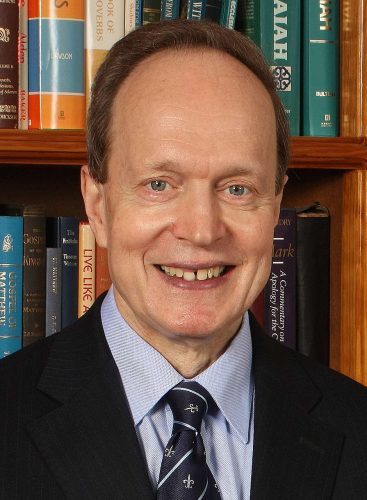 Dr Peter Masters will speak on the theme Upholding the Old Paths in Theology, outlining six major fields of doctrine contradicted and replaced by seriously defective ideas in new systematic theological works (eg Grudem), all of which have been absorbed into the evangelical mainstream.
The purpose will be to highlight the old, well-proved positions, and show their powerful benefits to believers and churches.
Attendance is free, but advance registration via the Tabernacle offices is required (020 7735 7076).
---
Addresses
Saturday 2nd July (11am-4pm)
Flawed Foundations of
'Continuism' of Gifts I & II
i) A Primer on the Prophetic Ministry
ii) The Case of Agabus
Unfolding the Old Paths I
Three Key Mangled Doctrines Extolled
Monday 4th July (Fraternal)
The Dangers of
Fallible Prophecy
Unfolding the Old Paths II
Three More Key Mangled Doctrines Extolled
Pastor Beasley is due to preach at the 11am Teaching Service on Sunday 3rd July.
---
The following bus services stop outside the Tabernacle, or nearby: 1, 12, 35, 40, 45, 53, 63, 68, 133, 148, 155, 168, 171, 172, 176, 188, 196, 333, 343, 344, 360, 363, 415, 453, 468, C10 and P5.
Bakerloo and Northern Lines to Elephant and Castle. The Northern Line station is directly opposite the Tabernacle; the Bakerloo Line station a short walk away.
› See London Underground map
Many major roads (including those from Vauxhall, Lambeth, Westminster, Waterloo, Southwark and London Bridges) converge on the Tabernacle. Free parking is available on nearby streets at weekends. Please note that the Tabernacle is within the Congestion and ULEZ zones.
---