About the Tabernacle
Home › Church details
We give a warm welcome to any wishing to visit us.
You'll find a friendly group of people of all ages and countries.
---
Every Sunday
Morning Teaching service
11.00am – 12.30pm
Sunday School
3pm – 4pm
› Read more
Evening Gospel service
6.30pm – 7.30pm
Weeknight meetings
Monday Prayer Meeting
7.30pm – 8.45pm
(held at the Tabernacle on the first two Mondays of each month; otherwise held on Zoom)
Wednesday Bible Study
7.30 – 8.45pm
Other services each year
Good Friday, 11am
Christmas Day, 11am
Watch Sunday and Bible Study services live on our site. Click on the red banner at the top of the page at the start of a service.
Simultaneous Translation – Sunday services are available via headsets in Spanish, French, Portuguese, Chinese and Farsi. (Wednesday Bible study in Spanish.)
Deaf Fellowship – BSL interpreters are present for all public (Lord's Day and Wednesday) services. An induction loop is installed in the main sanctuary and in the lecture hall. This can be accessed by switching your hearing aid to 'T'. Please see the Deaf website for more details.
Student Tea is held at 5pm every Sunday before the Gospel Service at 6.30pm.
---
The Metropolitan Tab­ernacle is an independent reformed Baptist church. These are the key biblical policies we follow, laid down by our forebears such as C H Spurgeon.
› Read our full doctrinal basis
---
The Tabernacle Fellowship goes back to the year 1650, thirty years after the sailing of the Pilgrim Fathers.

During a time that Parliament had just banned Baptist meetings, the Tabernacle traces its roots to a congregation which braved constant persecution, and which met in a house in Kennington belonging to Widow Colfe. The meeting grew rapidly under its first pastor, William Rider, who apparently died in the plague.

Then came Benjamin Keach, famous for his books – still in demand – explaining the miracles, parables and metaphors of the Bible. A prominent leader among Baptists, he led the church through much persecution, and built its first chapel near Tower Bridge as soon as freedom came to Baptists in 1688.
› Read more of our history
Directions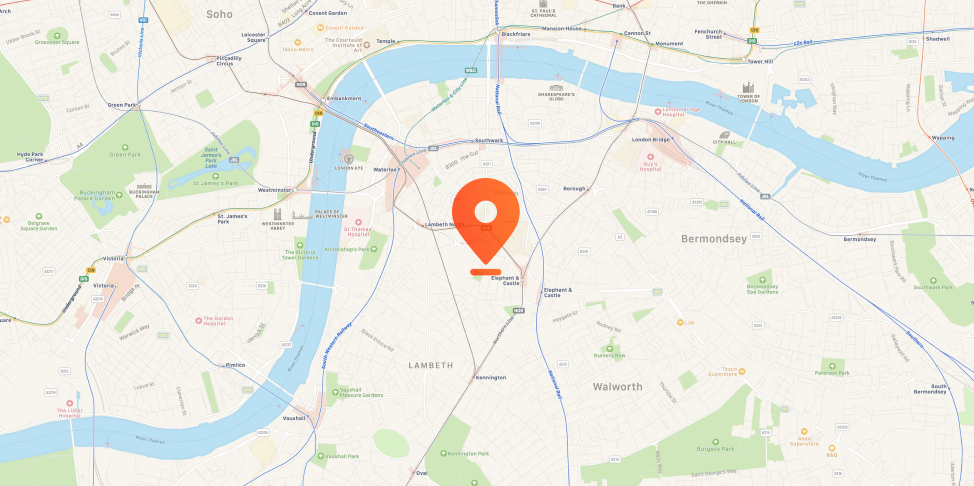 Transport options
---
---
---
Currently eighteen men receive support from the Tabernacle.
› Read more
---