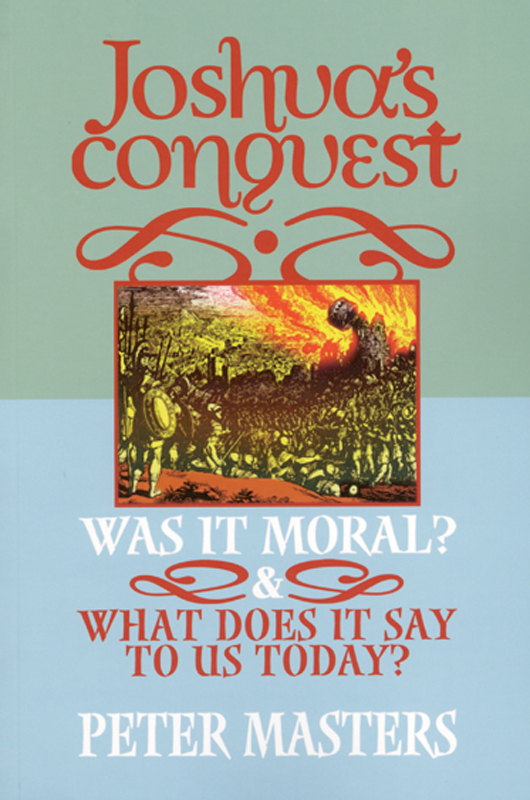 Was it moral?
What does it say to us today?
Joshua's Conquest is a book for reading, rather than a commentary, but in order to relate the material to the Book of Joshua, chapter and verse references are shown throughout.
Not all of Joshua is covered (such as the allocation of the land) and little attention is given to the geography of the battles, because Dr Masters' aim is to bring out the spiritual message for today, and to explain the 'problem' portions and passages which evoke questions on, for example, the morality of so much killing, and the apparent responsibility of God in hardening the hearts of the Canaanites.
Extract
The old teachers would say that God gave Joshua this ambush strategy to make him a type of Christ, and whether right or not, it is a beautiful point. Christ is depicted by Joshua in this way. He also yielded in order to conquer. Just as Joshua ran before the enemy in order to conquer, so Christ yielded and gave Himself up to Calvary in apparent weakness, in order that He could conquer Satan, taking the punishment of sin for His people, and so purchasing their souls and their redemption. How much we should want to honour Him in the fight against sin and the avoidance of everything that He hates.
Table of Contents
Joshua's Conquest – Was it Moral? What does it say to us today?
1. Attitudes for Christian Living
Joshua 1-2
2. Blessing Requires Holiness
Joshua 3-6
3. The Sin of Achan
Joshua 7
4. The Morality of Israel's Wars
Joshua 8-10
5. The Lord's Strategy Proved
Joshua 11
6. Truly Believing
Joshua 17-20
7. Loyalty and Accountability
Joshua 22-24
---
You may also be
interested in:
See website for
opening hours.