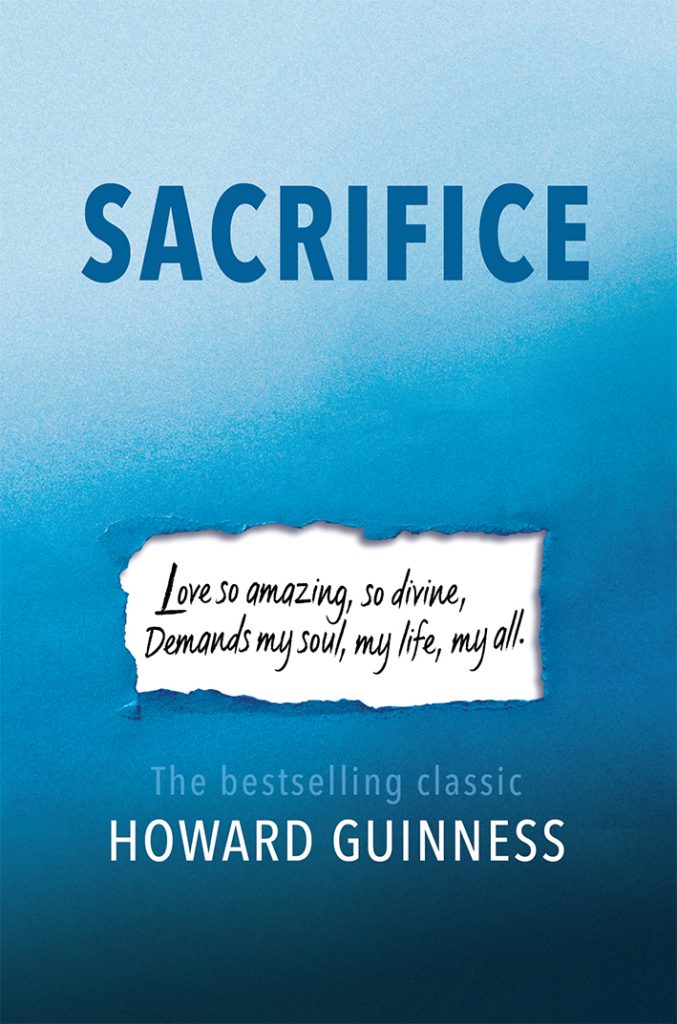 How much we need the challenging call of Howard Guinness's Sacrifice! Only this level of commitment will take us through life's journey used by God, and rejoicing in his power and love.
Howard Guinness was a true soulwinner in the steps of his grandfather Henry Grattan Guinness, a leading preacher of the 19th-century revival. From his time as a medical student at Bart's, London, through his years as a worldwide student evangelist, and during his long ministry in Sydney, Dr Guinness lived the message of this book, and a multitude of readers have caught it from him. May we do so also, to the glory of God.
About Dr Guinness
Howard Wyndham Guinness was the sixth son and ninth child of Irish parents. Both his father and grandfather, Henry Grattan Guinness, were noted evangelists, and Howard grew up in a home marked by a vibrant Christian faith. To his family background was added personal conviction – at the age of fourteen when he was led to Christ by Bryan Green, later to become himself a noted evangelist.
Following secondary education in Cambridge, Guinness entered St Bartholomew's Hospital, London in 1922 (just after Dr Martyn Lloyd-Jones had graduated), finishing in 1928 but never practising medicine. While still at school, Guinness had commenced with his brother Gordon a direct and enthusiastic approach to evangelism that strengthened during his medical training, and was to remain his life-long passion. An active sportsman with a warm, friendly personality, an engaging laugh, genuine interest in people, and above all a zeal to win other students for God, Guinness was soon recognised as an outstanding Christian leader. When the InterVarsity Fellowship (IVF) was established in England in 1928, Guinness became vice-chairman. He postponed his medical career and travelled across Canada, setting up Christian Unions in universities, harnessing the energies and capturing the vision of Christian students wherever he went. Guinness proved at once to be remarkably well-suited to this new and untried role.
He was then invited to come to Australia, arriving in January 1930, and during the next few months the pattern of founding groups and strengthening Christian witness in schools and universities throughout the country was repeated. The Evangelical Unions of Sydney and Melbourne universities were established in quick succession, and the Crusader Union was established in Sydney and Melbourne schools.
Guinness had intended to remain abroad for a few months only, but did not return to Britain for more than two years. He continued his role as travelling representative for the IVF, contributing to its growing role in publishing with a number of books; of these, Sacrifice had an enduring usefulness over several decades. At length, he recognised that a medical career was no longer his vocation, and trained for the ministry at St Aidan's College, Birkenhead. He married Barbara Green on 18 April 1939, shortly before his ordination, and served as a curate in Worthing before war service as chaplain in the RAFVR 1942-6.
His return to Sydney in 1949 as rector of St Barnabas' Church, Broadway, was unexpected; some doubted that the mercurial Guinness could settle to the regimen of parish work. However the appointment was deft and successful, and he maintained a powerful evangelistic presence in the city. St Barnabas', located near Sydney University, now became a university church with a large and enthusiastic student congregation. Health issues compelled his retirement from the ministry in 1971.
Howard Guinness had an evergreen and dynamic buoyancy. He was an evangelist and preacher with a remarkable capacity to meet people on their own ground. As an older man, he had a joyful radiance that won many over. He was at his best with an audience. After his ordination, this was generally a congregation, a fellowship meeting, a catechism class.
As a travelling representative of the IVF, he was often at the centre of a jovial group of young men; as a chaplain, a cheerful companion in the mess. As an evangelist, he had the knack of understanding the mind of his uncommitted hearer. As a teacher he could express himself in clear terms that students could recall vividly. As an author, his writings were well-attuned to the needs of the hour. In all of these facets of a varied ministry he had a memorable and lasting impact on the lives of a great many young people in three continents.
– Marcus Loane
---
You may also be
interested in:
See website for
opening hours.